Listed in Eating Disorders, Interventionists, Rehabs
2525 Embassy Drive Suite 10 , Cooper City, Florida 33024
800 347-2364
---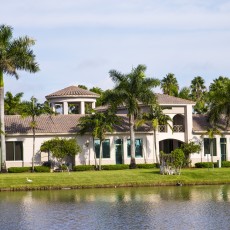 Milestones began more than seventeen years ago in 1999 to fill a void in the continuum of care offered for men and women with an eating disorder. Most of our residents who have received prior treatment for a drug or alcohol problem find their eating disorder has come to light as a threat to their continued sobriety. Addressing both the addictive and emotional elements of disordered eating are an essential part of the treatment at Milestones. Our mission is to provide a recovery experience our residents can take with them as they transition from residential to outpatient levels of care.
Unlike more traditional eating disorder programs, Milestones is specifically tailored to meet the needs of individuals who also struggle with co-existing issues. Many of our participants include those with substance abuse and related process addictions, mood disorders, dual diagnoses, and histories of trauma. Our clinical team is represented by board certified psychiatry, internal medicine, nursing, a registered dietitian, and fully licensed psychologists and mental health professionals – all with professional backgrounds with eating disorders and the related issues often accompanying them. In brief, we are part of the continuum of care for the recovering community.
Our program affords participants an opportunity to live in a "real word" environment. Our approach to treatment views an eating disorder as a blend of both [physical] addictive and emotional issues.
"Milestones affords an opportunity for those with an eating disorder to participate in activities necessary for long term recovery. These include grocery shopping with our dietitian, learning to prepare healthy meals, involvement in relevant local 12-step groups, managing stress without self medicating and learning to balance recovery with work and play. In effect, their last day in treatment and their first day home should not differ"
Milestones in Recovery
2525 Embassy Drive
Suite 10
Cooper City, FL 33024
Cathy Geller, Marketing Outreach
800 347-2364
(m) 954 632-8681
ACCREDITATIONS/ AWARDS/ CERTIFICATIONS:
JOINT COMMISSION,
LICENSURE AGENCY FOR HEALTHCARE ADMINISTRATION [ACHA] RESIDENTIAL TREATMENT FACILITY
SERVICES: ALL LEVELS OF CARE: RESIDENTIAL, PARTIAL HOSPITAL, INTENSIVE OUTPATIENT, OUTPATIENT. PRIMARY DIAGNOSIS OF AN EATING DISORDER