Comments Off

on Bath Salts: A very dangerous high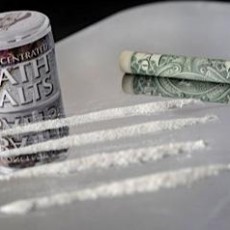 A new article in Medical News Today, claims that  "Bath Salts' Stimulant Could Be More Addictive Than Meth". This information comes from Scientists at The Scripps Research Institute (TSRI) who have published one of the first laboratory studies of MDPV (aka "bath salts").The TSRI researchers confirmed the drug's powerful stimulant effects in rats and found evidence that it could be more addictive than one of the most addictive and dangerous substances– methamphetamine.
Many people are unaware of the this new drug and the extreme dangers it can cause.  Bath salts are also called in the street by these names: "Ivory Wave," "Purple Wave," Vanilla Sky," and "Bliss". This powerful drug can cause agitation, paranoia, hallucinations, chest pain, increased pulse, high blood pressure, and suicidal thinking/behavior. Bath salts are often snorted or ingested and have been the cause for many ER visits across the country, due to their rising popularity. Bath salts cause intense cravings and users often binge on the drug.
There have been incidents of people who were high on bath salts stabbing themselves and committing suicide. The hallucinations caused by the drug are extremely powerful and often result in unpredictable behavior by the drug user.
Unfortunately, there is no way to prevent the use of bath salts or any other drug for that matter. Education is the only effective weapon against bath salts. Even drug addicts who have tried many different types of drugs have warned others about the extreme dangers of bath salts. Spread the word to teenagers and young adults that bath salts are not only highly addictive and can have life-threatening side effects, they also can lead to violent, out-of-control behavior that is dangerous to the user and others. If you suspect someone you know is using bath salts, take them immediately to the nearest emergency room. If the person is displaying wild or out-of-control behavior, protect yourself by calling the police to bring them in. Do not take any chances with someone who is on such a dangerous drug.
Bath Salts
July 13, 2013 | best rehabs in florida