Best Rehabs in Florida Directory
Florida Addiction Resource Directory
Marchman Act|Does Detox Work|Robotripping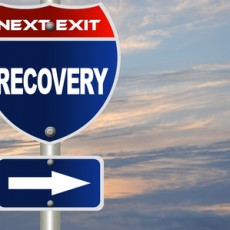 Are you trying to find the best rehab and treatment centers in Florida for an addicted loved one? The Florida Addiction Resource Directory provides listings of the best rehabs in Florida and listings of other Florida Addiction Professionals dedicated to help people overcome addiction and substance abuse.
Please navigate the website by clicking on our listings to see the best addiction specialists and rehabs in Florida. Remember to do your research when considering a rehab, detox center, interventionist, mental health professional, halfway house, criminal lawyer or any other addiction professional. Here are some sample questions that you should keep handy when choosing the best rehabs in Florida:
What is your price range?
Are patients drug tested? How often?
Do you allow patients to take prescribed medications at your rehab?
Is smoking permitted?
How often and when is visitation from family members allowed?
Please describe your facility's appearance, location and  amenities
How often does a patient receive therapy—both individual and group?
 Are you an in or outpatient drug rehab facility?
How is your  drug rehab facility staffed? Patient to staff ratio, Are staff and medical team members available overnight?
Is your Florida rehab facility gender specific or co-ed?
Do you hold meetings for patients? How often?
How long of a stay do you offer?
How long have you been in business in Florida?
Do you have any accreditations?
What is your policy concerning patients who do not complete their stay? Is there refunds?
How involved is the patients family expected to be in the recovery process? Do family members attend therapy sessions?
What are your rules and guidelines?
What are the top qualities and benefits of your facility?
Why should a patient consider attending your rehab facility for recovery?
Are rooms private? If not, how many patients per room?
Most of all, make sure you feel comfortable with the professional you are choosing. The best addiction help and resources can be expensive, be sure to investigate all of your options before making a final decision about a rehab or other addiction service in Florida. Knowledge is power, and the more educated you become about addiction and the many different types of treatments available, the better you will be to help yourself or the addict in your life. Click here to read more about the best rehabs and  addiction treatment centers in Florida.